Introducing Unfair, a podcast about the global skin-lightening industry
September 14, 2020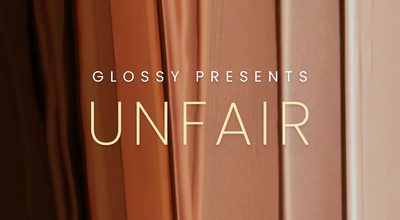 Digiday Media is proud to announce a new podcast series from Glossy, our beauty, fashion and luxury brand. As highlighted in the Apple Podcasts app in September 2020, the series, 'Unfair,' uncovers the disturbing — and sometimes dangerous — global skin-lightening products industry. 
As a publisher, we are putting an intensified focus on stories that place equality and justice at their core, and Glossy is helping lead the way for Digiday Media as we investigate how an industry's promise of becoming more beautiful has become linked in troubling ways to the sale of "fairness creams." For in the world of fairness creams, the marketing message is either explicit or implied: Whiteness is privilege and people will become more attractive and successful by making their dark skin lighter with chemicals.
The 'Unfair' series comes at a critical time. 
With their eyes on Unilever and Nivea, Johnson & Johnson and L'Oréal, the Black Lives Matter movement and many consumers are demanding that major beauty companies stop selling skin-lightening products. And while the creams and foams and soaps may be undergoing a marketing change in response, especially in the case of Western advertisers, 'Unfair' takes us to other places such as India and the Philippines where smaller companies — ones that many consumers have never heard of before — are fueling a constant flow of the products into third-party and online markets.
As 'Unfair' shows us, the added problem is that these products not only perpetuate colorism and exclusion but are also often unsafe, made in unregulated ways with substances such as steroids and mercury as part of a cottage industry. And so, 'Unfair' takes us around the world, stopping in California and the U.K., where regulators are struggling to end the influx. Further episodes will explore the history of these skin-lightening products and look to the future of fighting the very concept that dark skin must be lightened if people want to live easier and better lives. 
The 'Unfair' podcast series is hosted by Glossy's executive editor Priya Rao and produced by Pierre Bienaimé. Episodes can be heard at the Glossy podcast page — https://www.glossy.co/podcasts/page/1  — and Priya Rao is available for interviews and comments on the new series via email: priya@digiday.com