Introducing The Return, a podcast about working America making its way back to the office
July 19, 2022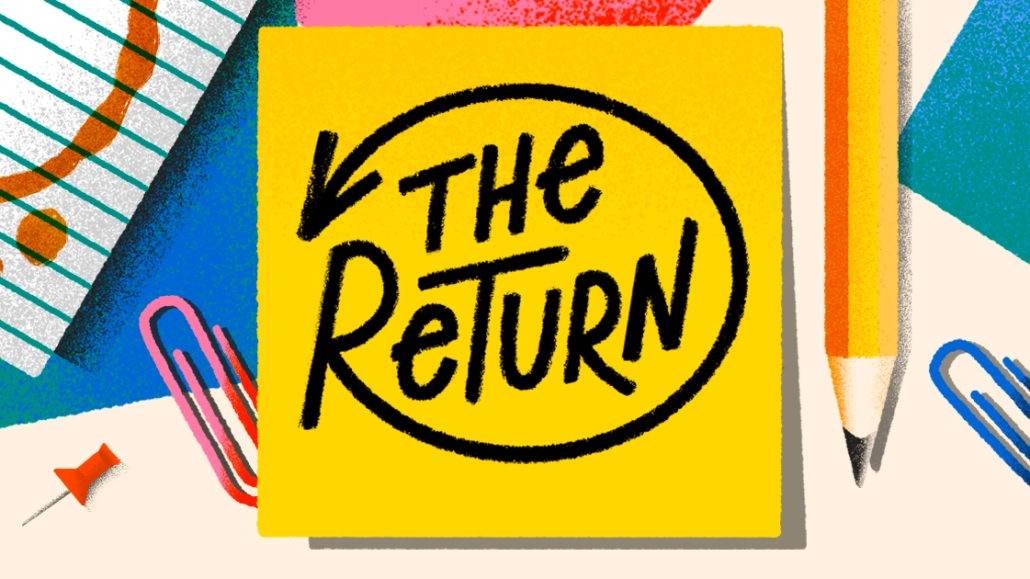 Digiday is proud to present The Return, a podcast about what the return to the office can look like as corporate America adapts to the new, not quite post-pandemic normal. ​​The first episode will be available starting July 27 and new episodes will be available on Wednesdays throughout the month of August.
In four episodes, The Return follows Atlanta-based advertising agency Fitzco through Covid outbreaks, as well as the highs and lows of transitioning to hybrid work after two years of pandemic lockdown and working remotely. While the future of work is still under construction, employees across the country are forging their own paths to determine what that future looks like amidst parenthood, corporate mandates, long commutes and an ever-looming pandemic.
The Return includes interviews with employees at Fitzco and several future of work experts. The podcast will probe the office, its purpose in working America and its fate.
The Return is hosted by Kimeko McCoy, senior marketing reporter at Digiday, and produced by Digiday audio producer Sara Patterson. Subscribe to the Digiday podcast, now on Apple Podcasts – or wherever you get your podcasts – to hear the first episode.