Introducing the Future of Work Newsletter
April 30, 2020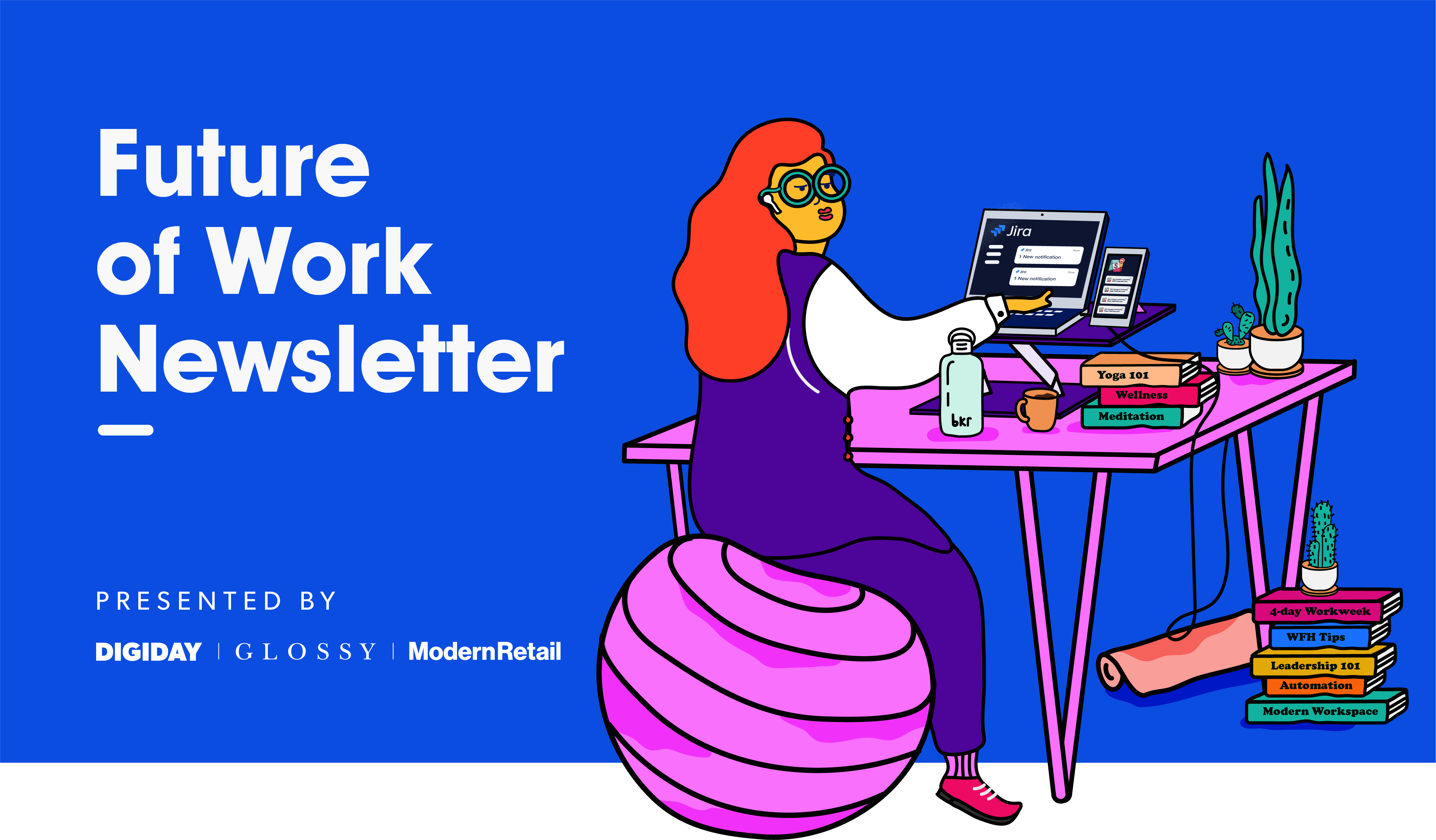 The nature of work is changing. With more emphasis on work-life balance, changing expectations for company leadership and new workplace technology, businesses are transforming to cater to a new generation of workers.
To help our readers stay up to date on the latest in the transformation of the workplace, we're introducing the Future of Work Newsletter. Each week we'll cull stories from Digiday, Glossy and Modern Retail that detail how the nature of work is changing and explore everything from technology to leadership to wellness and much more.
Some of the topics we'll cover include:
– Technology: We'll explore everything from remote work to automation to how leadership has to redefine the capabilities and skills needed
– Wellness: We'll look at how execs are redefining workplace culture, including for issues of diversity and leadership strategies
– Leadership: We'll share everything from management philosophies to organization strategies and interview great leaders on what it takes to run a company and its parts
– Careers: We'll include coverage on mentorship, recruitment, interview tips, advancement, starting, building and managing your career and more
– Spaces: We'll look at the future of the workspace, spotlighting some of the most unique offices, desks and habitats in various industries
To get the Future of Work Newsletter delivered to your inbox every Thursday, subscribe here.