Introducing Modern Retail
June 11, 2019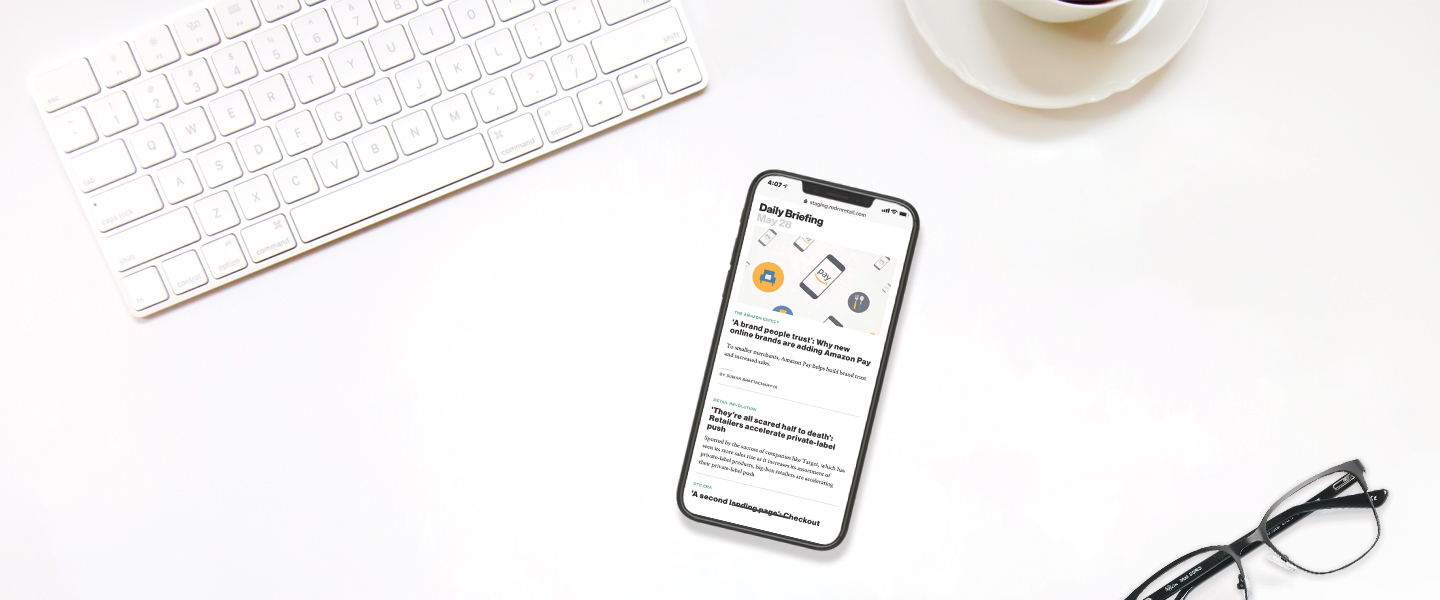 Today, Digiday Media is excited to introduce our newest brand: Modern Retail.
We've found over the years that any industry in transition has a need for honest coverage to unpack the changes taking place. That's been our approach to media and marketing with Digiday and fashion and beauty with Glossy. With Modern Retail, we'll apply our expertise in analyzing tech-disrupted industries to retail.
Our new publication will cover the ins and outs of retail's reinvention and be on the frontlines of the industry's ongoing transformation, from Amazon's increasing influence to the combined force of the direct-to-consumer upstarts. We'll chart the evolution of DTC brands as they grow up, how traditional players like Target and Walmart are retooling and everything in between with the same honest, thoughtful analysis we provide with our other brands.
Community has always been at the center of everything we do. Our ultimate goal with Modern Retail will be to build a community of people obsessed with the next chapter for retail and help them solve the challenges they face day in and day out.
At a time when many in media are struggling, we're proud of the brands and the business that we're building. We're self-funded, profitable and operating a healthy, diversified business. Modern Retail will be the next step in continuing to grow that business. We'll launch with an event, the Modern Retail Summit, an awards program, the Modern Retail Awards and an exclusive executive dinner, the Modern Retail Leaders Dinner.
Modern Retail's coverage will be headed up by editor Hilary Milnes who has helped lead our retail coverage on Digiday since 2015. You can read it on modernretail.co or sign up for our daily briefing here to get it in your inbox each morning. Please check it out and let us know what you think.
Nick Friese
Founder & CEO, Digiday Media