Introducing Gather, a new experience marketing brand
October 30, 2017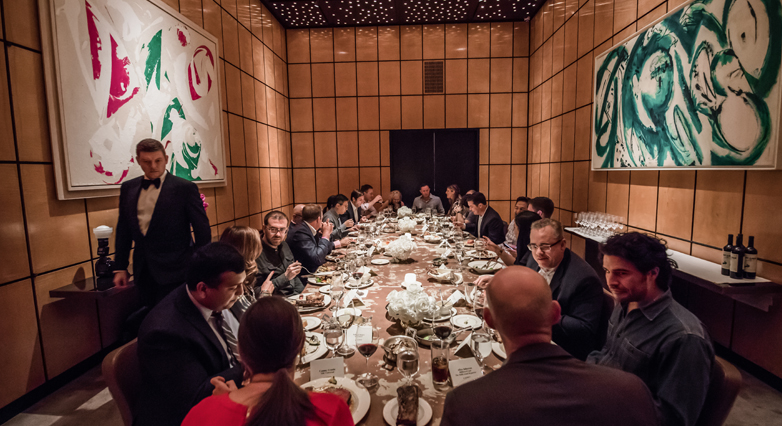 Digiday Media has launched a new luxurious, experience marketing brand, Gather.
What is Gather? Gather delivers world-class global culinary experiences to share with corporate clients. Taking place at the world's premier restaurants, Gather events  are hosted by celebrity chefs and allow our clients to connect with guests over the course of an unforgettable event.
Experiences are part of the Digiday Media DNA, and Gather is an embodiment of a dedication to creating extraordinary custom experiences for our clients. Our partners recognize the power of delivering carefully curated, high-touch experiences, and we're proud to work together to create them.
Digiday Media is a global media company and Gather will be too. Gather dinners and events will take place at the world's premier restaurants in cities like New York, Los Angeles, London, Paris and Florence, and that's just the beginning. We'll hold Gather events at globally recognized cultural and sporting events, including Art Basel Miami Beach, The US Open in New York and Monaco's Formula 1. We will also host Gather dinners at important industry events, including CES, Cannes and Advertising Week.
Our first Gather is already in the books. In September, we partnered with PubMatic to bring together a group of over 25 top media executives for a dinner at The Grill, which received three stars by The New York Times and is home of acclaimed chef Mario Carbone. The Grill was also recently named #2 on Esquire's list of best new restaurants in America.
So – dinner on the Croisette? Floating down the Rhine? Where would you like to Gather? Get in touch with me today to learn more about creating your own Gather event.