Introducing Digiday Connect
October 14, 2018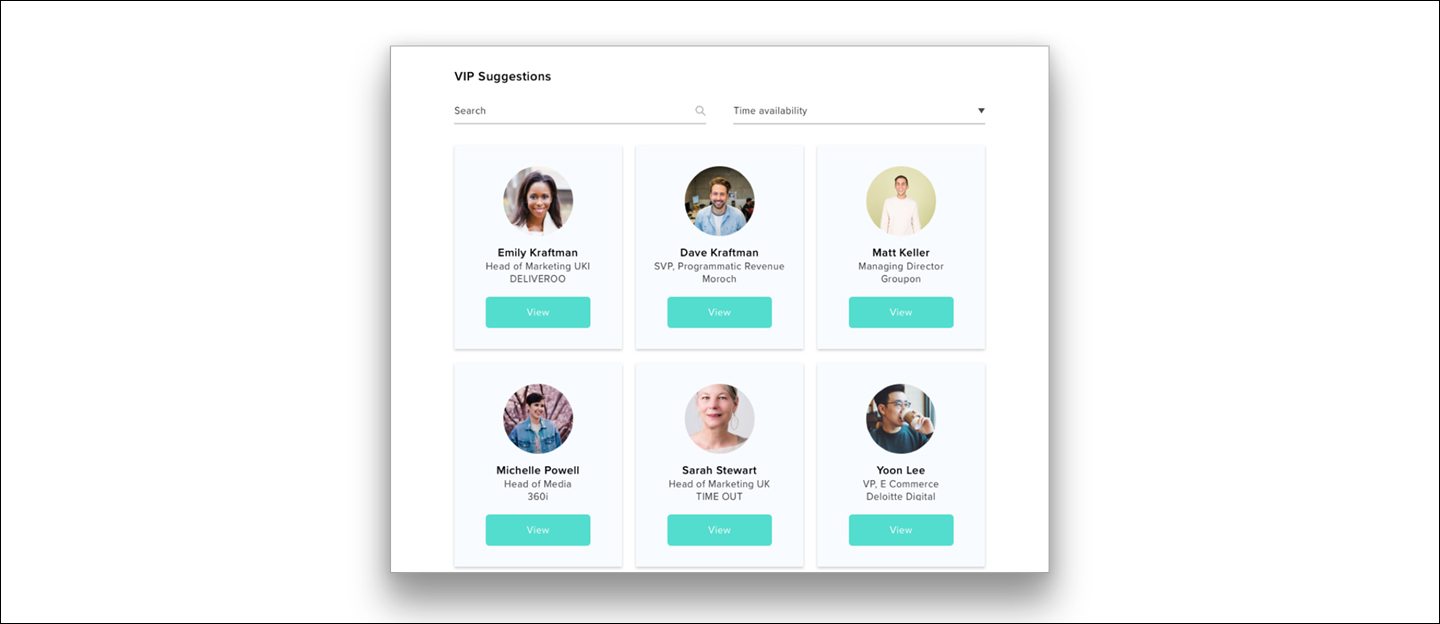 We've built our summits around the concept of connectivity. We bring people together to connect with us, new ideas and ultimately each other. Now, we're introducing a new tool to make those connections happen in the smartest way possible.
Digiday Connect is our proprietary new platform built to bring together buy- and sell-side attendees of our summits based on mutual interests.
Here's how it works:
– Buy-side attendees, referred to as "VIPs" at our summits, provide information about budgets and the types of solutions they're seeking prior to each summit.
– The platform uses that data to make recommendations on meetings, ultimately helping attendees to identify the perfect prospects and choose the 8-Minute Meetings that make the most sense for them.
– Meetings can be managed through the platform before, during and after the event. You can save connections and notes for all of your post-summit follow-ups directly in the platform.
– Post-event, attendees can rate the buyers using an Uber-style system.
Digiday Connect is available to all summit pass-holders and sponsors. Registration is simple and can easily be synced with information from a LinkedIn profile.
We're excited to begin connecting our attendees in an even smarter way. Learn more about the platform here or get in touch here to learn more about opportunities to join us at a future event.