Introducing an expanded Digiday+
April 29, 2019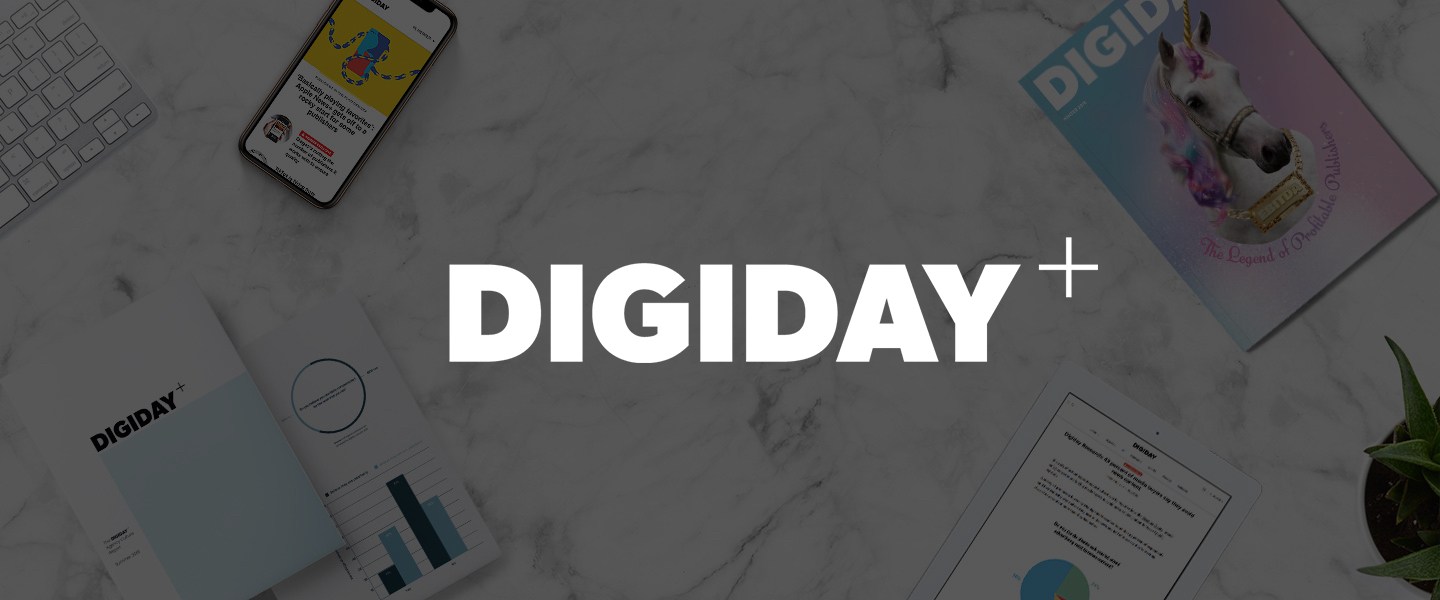 At Digiday, our mission is to create change in media. Every day, we chronicle the quest for sustainable media business models while ourselves operating a business for the long term.
One key plank in many sustainable models is direct audience revenue. The "pivot to paid" is a topic we've covered in detail, and we've been on our own journey for the past 18 months with Digiday+, our membership program. Later this week, we are expanding Digiday+ to become a core part of the Digiday content experience.
In short, that will mean Digiday+ members will have unlimited access to all Digiday articles, while non-members will be capped at a limited number. (Typically this will be four, but depending on your location and other factors you may receive access to more than four, or potentially fewer.) We'll continue to offer free access to our newsletters and podcasts. But we will also reserve certain articles, as well as original research, for Digiday+ members only.
We will continue Digiday+ as a membership model. Digiday began 11 years ago with an event that brought together publishers trying to figure out their business models. Community has always been at the core of what we've done. We will continue that with benefits to Digiday+ beyond full access to content, including member events like our live podcasts and preferred access to other Digiday events. Digiday+ members also receive our quarterly magazine, research reports, recaps from each Digiday summit and more.
Through the end of May we're offering an introductory 3-month membership for just $99 for first-time members, and enterprise packages are available at larger discounts for groups of five or more members from a single company.
Discounted membership is also available for students and non-profit organizations. Membership for students is available for $99 a year or $25 for 3 months, and annual membership is available to qualifying non-profit organizations at a 50% discount.
The expansion of Digiday+ is an important initiative for Digiday Media. We're proud to have built a growing, profitable media business of 80 employees, with offices in New York and London, without any venture capital backing. We want to provide one example of a media company building a sustainable model, and the growth of Digiday+ is a critical part of that foundation that's allowed us to have our journalists focused on creating original, differentiated reporting. Digiday+ allows all of us in the newsroom to focus on creating valuable content that's worth paying for.