How Digiday Media is supporting positive change
July 6, 2020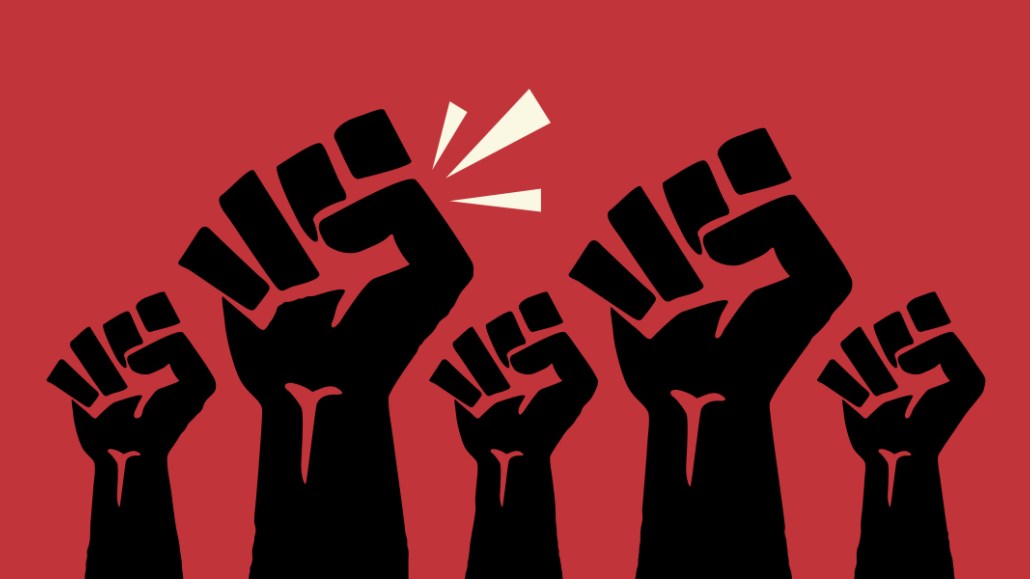 Digiday Media is committing to help raise money for important diversity and inclusion and police reform initiatives.
Our mission is to create positive change in the industries we cover and right now, that's more important than ever. As the issues of systemic racism and police reform came to the forefront, we knew that by utilizing our platform, our audience and our internal resources, we could help.
We've deployed those resources across the company to focus on a few different areas, but when it comes to fundraising, we decided to focus on three main organizations:
ADCOLOR
ADCOLOR champions diversity and inclusion in creative industries with the goal of creating a community of diverse professionals who are here to support and celebrate one another. All money raised will go towards education and resources for would-be mentors in the community.
NPAP
The mission of NPAP is to promote the accountability of law enforcement officers and their employers for violations of the Constitution and the laws of the United States. Donations will go towards helping educate the public about police misconduct and supporting reform initiatives designed to increase police accountability. 
NAACP Legal Defense and Educational Fund, Inc.
The LDEF is a legal organization dedicated to fighting racial injustice through public education and litigation. Contributions go toward supporting legal fees, a scholarship fund and the development of educational resources.
We'll be raising money for a fund that gets equally distributed among all three organizations. Here's how you can help support us:
– A portion of all ticket sales from our upcoming Future of Work Virtual Forum: Diversity and Inclusion will go towards this fund. You can purchase one here.
– You can also donate directly here.
We hope you'll join us in our efforts. Please reach out to us here with any questions and let us know if you'd like to be involved.
The Digiday Media Team