Shareen Pathak is promoted to be Digiday Media's first managing director of editorial products
January 22, 2018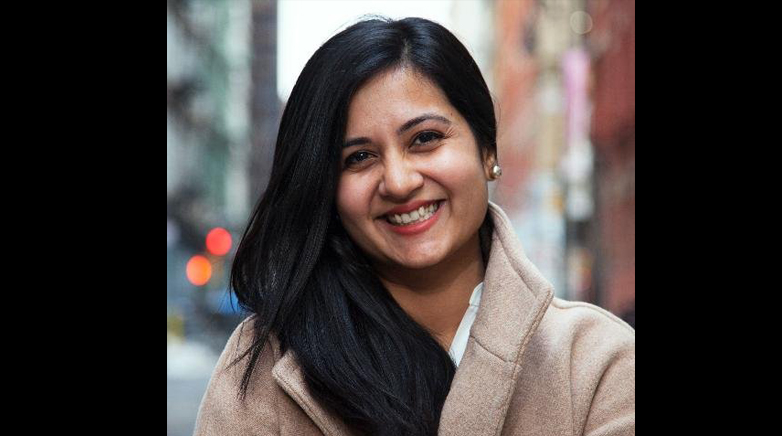 At Digiday, we write a lot about how loyalty is more important than ever before in media. In turn, it's important for us to foster that loyalty with our own audience. Whether it's a three-day summit, a one-day Hot Topic event, or an email sent directly to a reader's inbox, we live out the value of direct connections in everything we do. The next step in our development is to bring this spirit of direct connections to Digiday's two sister media brands, Glossy and Tearsheet.
We are extremely happy to announce that Shareen Pathak has been promoted to the role of managing director of editorial products for Digiday Media. In a new role for the company, Shareen will be responsible for creating new editorial products and experiences that are valuable to our audience and bring Glossy and Tearsheet into the conversation as well. She will also work on special editorial projects, especially building out our industry event coverage.
In the last two years, Shareen has nurtured two new media brands to great success: She led the launches of Glossy in 2016 and Tearsheet in 2017, and acted as managing editor for both brands until permanent editors were found. In the midst of building these media brands, she has continued to write hard-hitting pieces on the issues affecting advertising agencies, ranging from transparency to sexual harassment. In 2017, her piece on sexual harassment at advertising agencies was widely read and voted as top marketing story of the year by Digiday readership. She will also continue to lead our events programming, bringing the same rigor to Glossy and Tearsheet events to take them to the next level.
"Shareen's been instrumental to Digiday's growth, and she'll be even more so as we expand into a multi-brand media company," said Brian Morrissey, president and editor-in-chief of Digiday. "Our big focus this year is fostering greater loyalty among our audience. Shareen will spearhead many of those efforts in this new role."
She joined Digiday in 2014 as brands editor.