Digiday and Modern Retail welcome new team members
June 13, 2022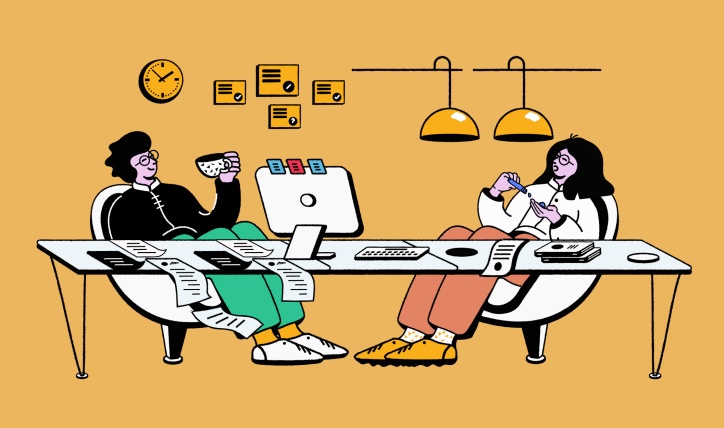 Digiday is excited to welcome a new group of members to the team, Julian Cannon, Martin Swant, Vidhi Choudhary, Kat O'Leary and Melissa Daniels.
Julian Cannon is joining Digiday as our new marketing reporter. Julian has been a freelance entertainment reporter for publications like The Knockturnal as well as a PR associate at Kite Hill PR. He's a big fan of The Walking Dead and would one day like to host a panel at San Diego Comic-Con.
Martin Swant is also joining Digiday's editorial team as a senior reporter for marketing and technology. Martin joins us from Forbes where he's been a staff writer and editor of Forbes CMO coverage, and prior to that he worked at Adweek. A fun fact about Martin is that he's a coffee shop aficionado, prior to the pandemic he'd worked in lots of coffee shops and is sure to have plenty of recommendations to fuel our team at Digiday.
Vidhi Choudhary is the newest member of our Modern Retail team as a senior reporter covering e-commerce platforms, focusing particularly on Amazon. Vidhi joins us from The Street, where she was a business reporter covering financial markets. A fun fact about Vidhi is that she used to pretend to be a talk show host for many years by interviewing friends, which is perfect training for being a journalist!
Kat O'Leary, Digiday's new technical product manager, comes to us from MRM where they were a Product Manager on the email campaign team. Prior to that, they were at Major League Hacking, where they were PM over a virtual/hybrid event series. Their fun fact is that they've been to over 40 hackathons and counting. They also teach K-12 students Python and Javascript through virtual one-on-one private lessons. Also on Kat's bucket list is publishing a graphic novel.
Melissa Daniels is joining the Modern Retail team along with Vidhi as a senior reporter. As part of Melissa's journalism background, she has covered business for the Desert Sun and the midterm elections for the Associated Press. She just finished her masters in digital audience strategies at ASU and is ready to bring her audience building and multimedia skills to the MR team.
We're pleased to welcome all these new faces to our growing team!