Brianne Kennedy and Hope Reichard Named Emerging Leader Awards Finalists
September 28, 2019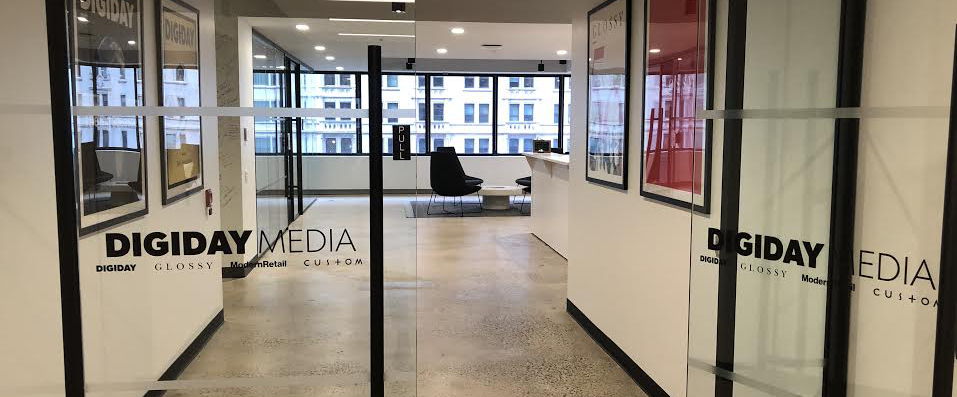 Our Business Development and Operations Manager of Membership Products, Brianne Kennedy, and Event Programming Manager, Hope Reichard, were both included as finalists of SIIA's Emerging Leader Awards, which celebrate up and coming leaders in media.
The Emerging Leader Awards encourage companies to nominate their "rising stars" ages 35 and under who are already innovating and disrupting corporate culture. Finalists are selected by a panel of SIIA executives.
Brianne has played a key role in helping us build a sustainable future by laying the groundwork for our current and future subscription products. She has developed the framework for upselling, retention and customer service. In her tenure, we've seen significant subscriber growth for Digiday+ and have launched two other subscription memberships for our other brands, Glossy+ and Modern Retail+ from the ground-up.
For her part, Hope ideates and executes all event content, from programming speakers to creating the event agenda and ensuring the editorial edge of every event. She is responsible for concepting and programming over 50 events a year and helping to fill over 800 speaker slots. Prior to Digiday, Hope worked within the music industry in event coordination, booking and artist relations.
Brianne and Hope join a list of recent Digiday Media staffers as nominees. In 2018, Digiday's head of strategy and executive producer David Amrani was nominated alongside Hilary Milnes, Digiday's former retail editor.
Prior to David and Hilary, Shareen Pathak, Digiday's Managing Editor of Editorial Products, won an Emerging Leader Award in 2016 for her contributions to Digiday's audience growth and the development of Glossy.